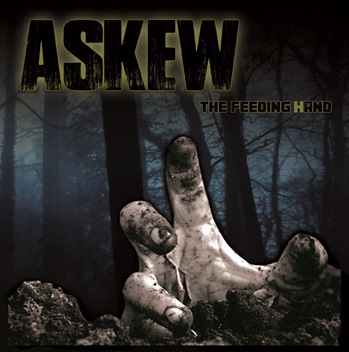 It's made our last CD is out. 18 months of reflexion for this album which finally arrives.
A long process but we are proud of it. We reviewed everything, how to compose, arrange, record a new start this brief that promises to Askew.
The production also changed and it shows a more current sound less "Garage" and a song much better than on the last album. DD was able to fully devote himself above all and that changes everything for us.
The artwork of the Drummer / Keyboarder Joz is up to the compound and it is not bad in its style.
For compositions, the novelty is that our bass player Franck went there to chip in so well put together a nice title.
Well as I mentioned my buddies I ended up me and my solos that gave me a lot of difficulties but ultimately come within the mold "Askew".
In the end it was a beautiful album with not necessarily the Askew recent years but that sounds well, very well. you can listen here or ask us by email
1 - The Hideout
2 - To the Moon
3 - The Smile
4 - Release the Kraken
5 - Strong One
6 - Feeding Hand
7 - Murder Me
8 - No Time